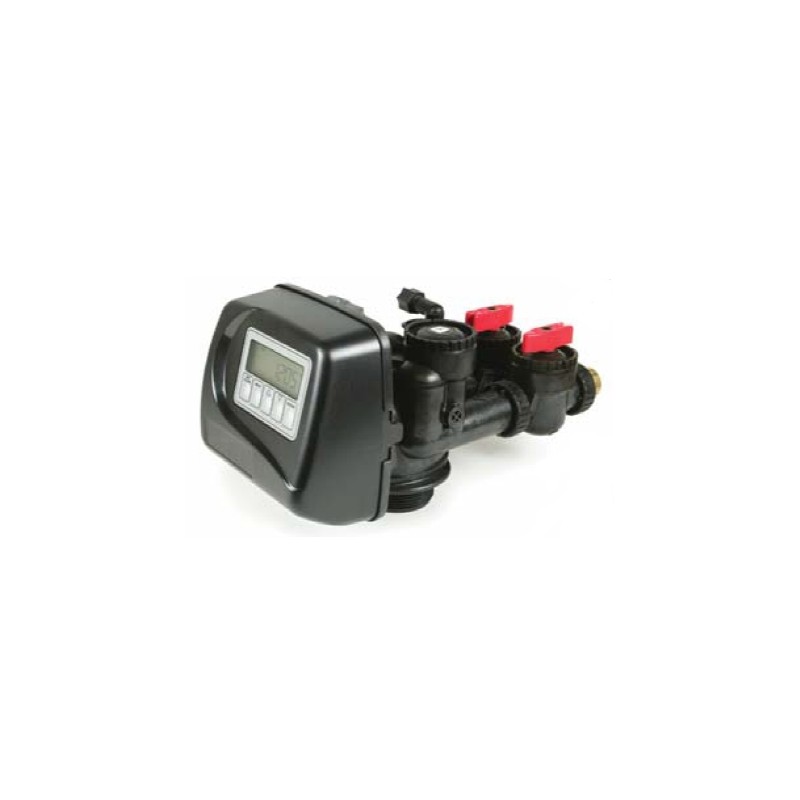  
Pro 1034 Matrix valve
Pro 1034 - 1" Matrix control valve
Security policy - Our web site features secure checkout with PayPal!

Delivery policy - We always ship your products by the fastest possible carrier.

Return policy - Call for RMA to setup returns and warranty information.
Pro 1034 1" Matrix control valve. The Pro 1030 series matrix water softener control valve ia a 1" Electronic Program Valve and one of the best control valves to use for water softeners and carbon units.. These control valves are equipped with an electronic control board that has a 6-cycle controls with fully adjustable cycle times, delivering controlled backwash, down-flow brining / slow rinse, second backwash, fast rinse, refill and down-flow service. Treated water brine tank refill. Four methods to initiate regeneration; meter immediate, meter delayed, time clock delayed or pressure differential. This valve has a front panel display with totalizer. The Pro Matrix control valve is a direct replacement for Clack WS-1 units.